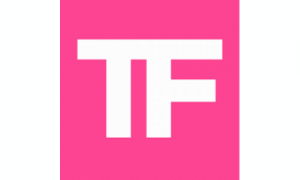 One of the most popular Popcorn Time forks has added a feature that will give it even broader appeal among its international audience. In addition to its usual subtitling, the variant has added support for multi-language dubbing, something that should be of great value to children, the developers say.
After taking the world by storm early 2014, Popcorn Time – the 'Netflix for Pirates' – has had a relatively quiet 2016.
After building to a crescendo last year, the original fork of the open source project went down after being targeted by the MPAA, leaving others to continue the mission.
Having previously skipped from time4popcorn.eu and popcorn-time.se, one of the teams still pushing the Popcorn Time project along now operate from Popcorn-time.to. This week they debuted a brand new feature in their latest beta that's likely to make their software more appealing to an even broader audience.
"Most films are English speaking and most people around the globe do not speak English. Many people who studied English, do not master it well enough to enjoy a movie," the team announced.
"Until now, we've provided a feature which allows the user to watch subtitles which are synced to the show, in the language he reads. But it's not the same as hearing the texts in the language the user understands. It's really less pleasing."
To that end, the team have just added a new feature which adds dubbed audio in several languages to the library of movies available through the platform. French, Spanish, Italian, German and Portuguese are all supported.
When we first heard that the team were overdubbing different audio tracks over existing torrents, it raised many questions over how this could be achieved from a technical standpoint. Was the audio being pulled in on-the-fly from other sources? If so, how was it being sync'd up with the video?
However, it turns out the team had an altogether more straightforward solution to the problem that in hindsight makes complete sense.
"Popcorn Time constantly searches the web for torrents of a movie with the required language already dubbed. The choice of movies is being increased by the minute," the team told TF.
"Under the good old subtitles button, you'll see a new dubbing selection button. Click it, make your choice and push play. It now proceeds normally. Popcorn Time will stream the movie instantly dubbed with the selected language."
So, in basic terms, when a user selects a new language in the Popcorn Time interface the software begins to download a brand new torrent, one that already has their selected language as the only option.
"It's certainly good for children's shows. The little ones can't read yet. So work is done to provide dubbed movies in more languages. Dubbed children's movies in German, Dutch, Greek, Estonian, Hebrew, Hungarian, Czech, Polish, Russian, Arabic are expected in the near future," the team added.
…
Full article is here : Popcorn Time Goes International With Multi-Language Dubbing
TorrentFreak – 12/18/2016