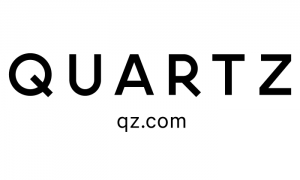 In January Netflix, the online video streaming site, used its quarterly letter to shareholders (pdf) to take aim at a rival. Not premium pay TV channel HBO, with which it is locked in an increasingly bitter battle for the best shows and movies; nor cable provider Comcast, with which ithas squabbled over the future of the internet. Rather, Netflix's missive called out a new adversary. "Piracy continues to be one of our biggest competitors," it reads. "Popcorn Time's sharp rise relative to Netflix and HBO in the Netherlands, for example, is sobering."
Popcorn Time is one of the most fascinating stories on the internet at the moment. It is a platform that allows people to access vast swathes of video content without paying for it, but with a clean, legitimate-looking (and somewhat Netflix-y) interface. In other words, it's not a shady looking portal that makes you feel dirty for using it.
By some estimates, Popcorn Time's user base in the Netherlands rivals that of Netflix. It also appears to be used quite a lot in the US. Bloomberg reported last week that usage of the service in the US more than trebled between July 2014 and January 2015, and it now accounts for one ninth of all torrent traffic in the country. Its rise reflects a sobering reality for the entertainment industry. Despite the widespread success of internet-based content smorgasbords with simple pricing models like Netflix, piracy endures. And TV and movie piracy, at least, is almost impossible to wipe out.
Why there's still demand for video piracy
Unlike in music, where services like Spotify give you a single subscription for almost any track you might want, there is no one-stop shop for video. That's partly because of the way licensing works: Movies are released at different times for theaters, video-on-demand, and then cable TV or streaming services. It's partly also because, unlike in music, video streaming services have chosen to compete by each offering their own exclusive content rather than trying to have the most complete menu. As a result, the best video remains spread out across a confusing phalanx of outlets.
Popcorn Time, according to people who use it, lets you access just about everything on the internet. It operates using the BitTorrent protocol, a file-sharing method that breaks large files into small pieces, which are shared out across the network of its users' computers. When a user wants to download a file, her computer assembles it from pieces stored on other people's computers across the network. This makes it easier to download large files, and harder to pinpoint who is responsible for uploading them, and thus almost impossible to eliminate. (The main difference between Popcorn Time and traditional BitTorrent is that when you choose a file to watch, BitTorrent assembles it first and stores it on your computer's hard drive; PopcornTime just streams it as its components come in).
The site emerged seemingly out of nowhere last year. The people claiming to be its creators wrote that it began as a challenge by "a group of geeks from Buenos Aires who wanted to see if they could create a better way to watch movies." By March last year they had abandoned it because, they said, they "need[ed] to move on with our lives."
Yet others quickly took up the baton. There are multiple Popcorn Time sites now; popcorntime.io is the biggest, it has the most likes on Facebook (it passed 100,000 recently) and appears at the top of Google searches. It has a desktop client for both Mac and Windows computers, plus a Linux version and an Android app.
How Popcorn Time runs on no money
So who is behind this slick operation? Last month I spoke to a person who claims to be Popcorn Time's official spokesperson, a 20-something from Ontario, called Robert "Red" English. He said that there are about 20 people—programmers and designers—scattered across the planet, working on Popcorn Time in their free time. It is an open-source project, so anyone can submit changes to the code, add features, and fix bugs. If he and the rest of the team think a contributor is helping, they will ask him or her to join on a more formal basis. Contributors change frequently.
Popcorn Time has no funding—it's run out of the pockets of the small community behind it—and no business model, English says. Unlike other platforms used for piracy it doesn't even carry advertising."We are a community and we are not really driven by the money of it," he says. "I don't think it will be ever turned into a proper business." In other words, there are no plans to emulate Napster or BitTorrent and seek legitimacy. Napster, the first file sharing site to gain prominence, had a string of legitimate business owners after being shut down, including German Media conglomerate Bertelsmann, US retailer Best Buy, and is now part of streaming music provider Rhapsody. BitTorrent (the company, not the protocol) is backed by venture capital funds including Accel Partners.
…
Full article is here : Hollywood should be very afraid of Popcorn Time, the "Netflix for piracy"
Quartz – 03/03/2015