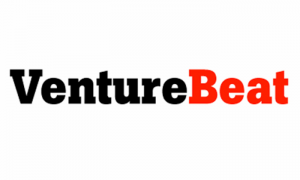 Popcorn Time, an app for streaming video torrents, is now available for iOS. The app has technically been available for iOS before, but it required jailbreaking your device first.
As of today's version 1.2 beta release, that's no longer the case. You can download the iOS app now directly from popcorn-time.se.
The fact the app is now available for iPhones and iPads without first needing to jailbreak the gadgets is impressive as it means the developers have made it easy to load unauthorized software, something Apple works very hard to stop. This is achieved using a special iOS installer that slips a Popcorn Time build past iOS' security features.
The caveat is that you'll need a Windows computer (a Mac installer is in the works): Connect your iOS device and follow the instructions to load the app. The good news is that this is just necessary for the installation process, so even if you use a Mac or a Linux computer, you can still get Popcorn Time on your iPhone or iPad by borrowing your friend's PC.
Because this is a workaround, we should remind you to install Popcorn Time at your own risk. This isn't just an app in beta, it's an app that requires circumventing Apple's iOS restrictions.
Sometimes referred to as the "Netflix for Torrents" or even the "Netflix for Pirates," Popcorn Time is seen as a major threat to Netflix, and Hollywood in general. Just last month, the app crossed the 100,000 daily downloads mark.
Popcorn Time started as an open-source BitTorrent client that included an integrated media player. It gained a lot of fame at the start of last year, but it was abruptly taken down by its developers on March 14, 2014 due to pressure from the Motion Picture Association of America (MPAA).
That wasn't the end; in fact, it was just the beginning. The project was forked by several development teams eager not just to keep the program alive, but to add new features such as a Remote Control API and built-in VPN. The closed-source app on popcorn-time.se (moved from the time4popcorn.eu domain, which was seized) quickly became the most popular solution due to frequent improvements.
…
Full article is here : Popcorn Time app for streaming video torrents launches on iOS, no jailbreak required
VentureBeat – 04/08/2015